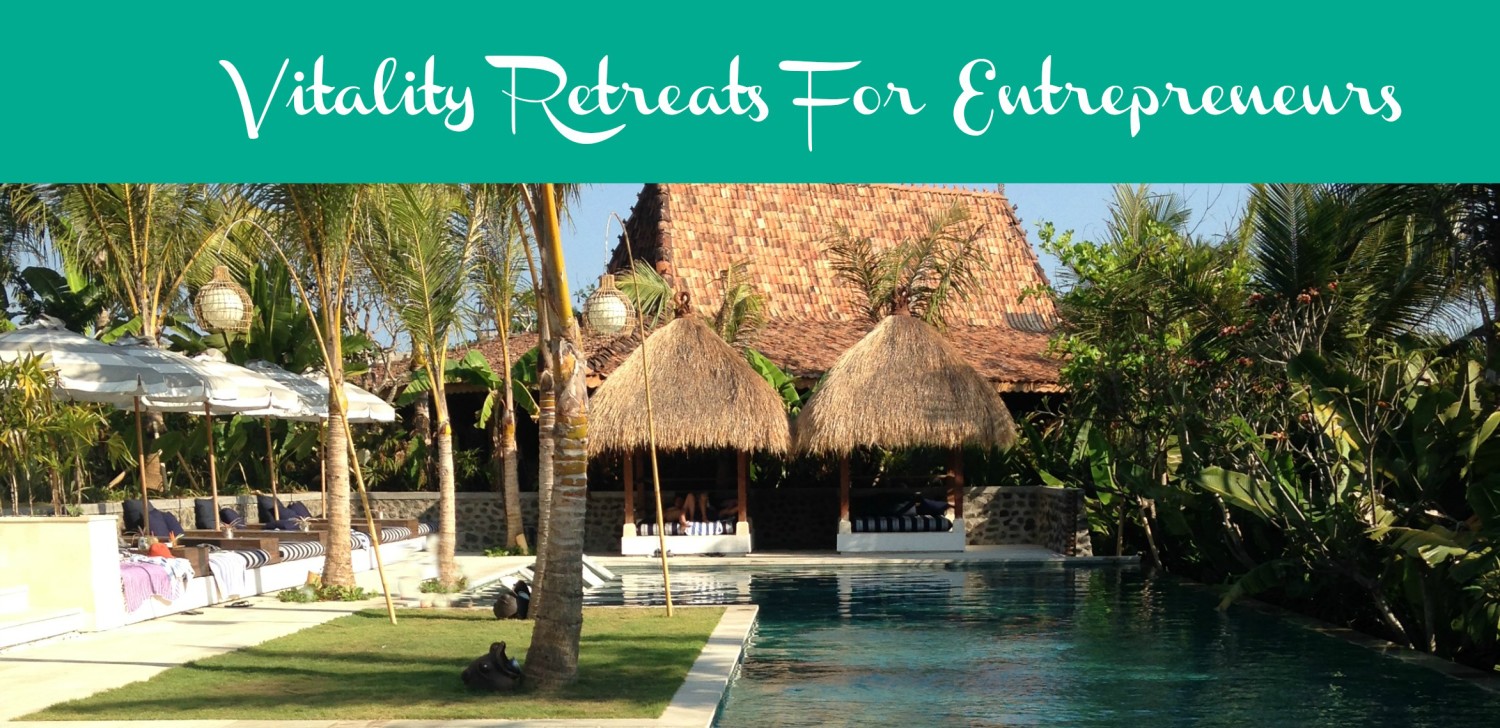 Are You Ready For More Vitality?
I'm talking to all the world changing, purpose driven, crazy passionate entrepreneurs'. Those with incredible vision and a deep knowing that what they are doing is changing the lives of their community – but somewhere on that journey they need reminding that they have a body and a being with needs too.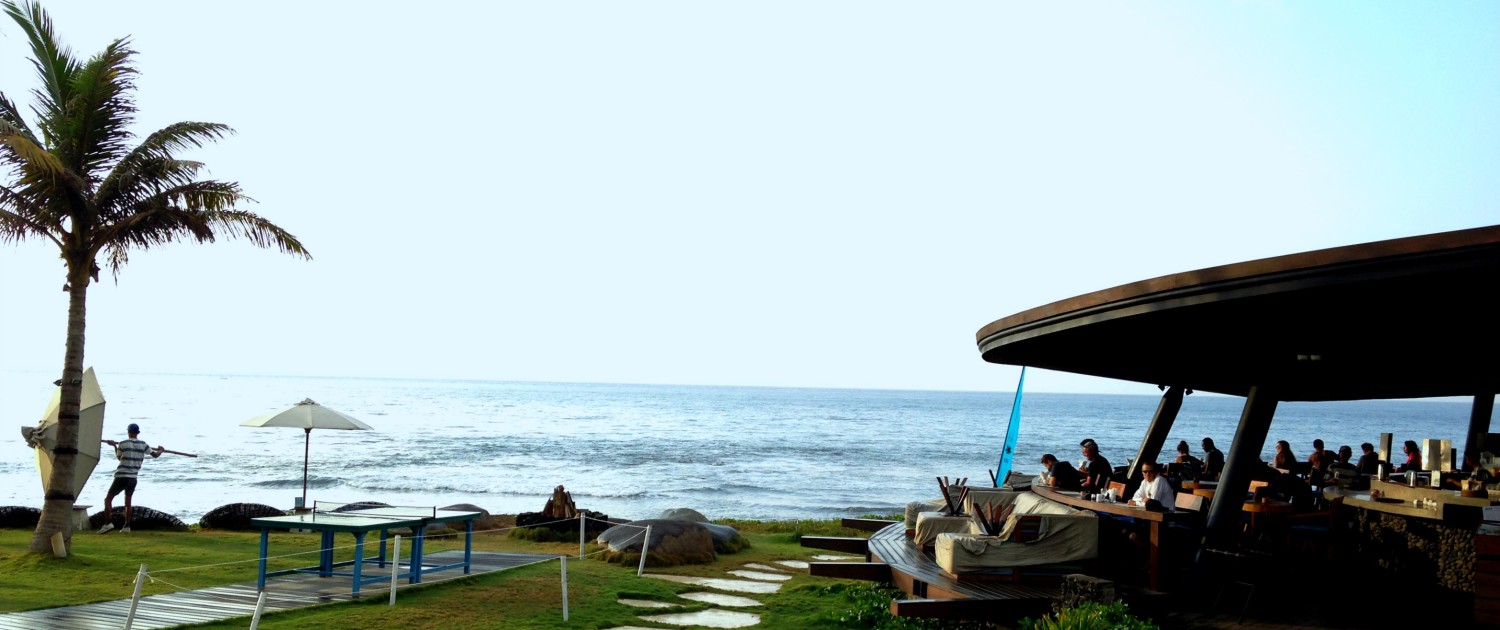 This Retreat is for you if:
Your body gets bigger as your business gets bigger and you don't know how to shift those extra kilo's.
You like pina colada's and getting caught in the rain (ha, ha just kidding, read on)
You have a specific health condition that coincidently re-occurs when you burn the candle at both ends.
You have a willingness to change self-doubt, self-sabotaging thoughts holding you back and replace them with an optimistic Entrepreneurial mind.
You have been searching for a likeminded tribe of entrepreneurs where you feel truly and confidentially supported and inspired.
You want to hear it from someone who has been where you are

You continuously put your business, children and fur babies first and your health second.

You want to reconnect with what makes you 'light up', your strengths, your purpose and your passion.
I hear you. Apply with the button below.
'Its often not until you lose something or lose hold of it that you fully appreciate it, and without your health you cannot fire on all cylinders in any area of your life'
– Lisa Messenger – Daring and Disruptive
As someone who's been there, I understand the demands placed on living your life as an entrepreneur on a mental, physical, emotional and business level.
From the foundations of the body, to the most successful businesses, it's what we understand and know.
You can have it all; most importantly your clients receive the very best of who you are and what you have to offer.
Say goodbye to overwhelm, burnout, and those last stubborn kilo's and welcome your new life of effortless ease, flow, and success.
The entrepreneurs' Health Retreat equips you to understand the underlying cause of your health issues. It gives you your specific plan to heal your body and life, protecting you from the repetitive exhaustion and cycle of weight gain.
'It's hard to run a business, be a good friend, family member, leader, partner or lover when your health is compromised'
– Lisa Messenger.
The secret to success isn't some genius business strategy or the latest marketing knowledge. It starts with YOU.
Where and When:
Where: Komune Beach Resort Bali
Register your interest though our online application
When: Next Retreat 21th to 27th October 2017
Fly into: Denpesar, Bali
What's included?:
5 days of amazing interactive workshops connecting you back into your body, soul and biz
Plenty of integration and networking time in an abundant setting
2 x 60 minute Massages in world class Spa
Yoga Classes and guided meditation daily
Incredible keepsake workbook to record your journey
Private Tropical Garden Room
Transformational visit to Uluwatu
Sacred Water Temple blessing and experience
Cleansing, healthy meals (Breakfast, Lunch, Dinner, Snacks all included)
Catering to every dietary requirements
Unlimited herbal tea and hot beverages
 and more…
Investment – $3500 + GST
Early bird finishes June 2017
The Retreat gave me the information, tools and tailored blueprint to start creating the most healthiest version of myself – mind, body and soul. I came away feeling refreshed, re-energised and alive, and the setting really forced me to create some time out so I could start working on me without distraction. I would not hesitate to recommend this program to anyone who needs to re-focus and clear some blocks that are stopping them from being their best self.

Thank you Tammy!"
Retreat Time Table
---
Day 1: 18th October
8:30am to 9:30am Yoga
10-11am Welcome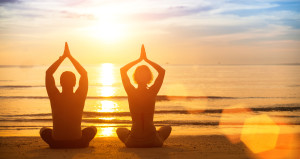 11-12pm Freedom and flow factor
12-1pm Lunch
1-3pm Strengths deep dive
3-6pm Free time/massage
6pm Welcome dinner
---
Day 2 :  19th October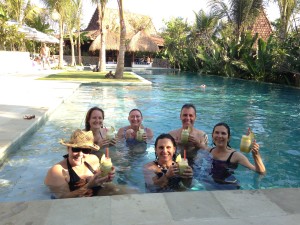 8:30am – 9:30am Morning movement
9:30am – 11 am Connected communication
11 am – 4:30pm Indonesian Cooking Class and markets
4:30-6pm Free Time
6pm Dinner at the Beach Club
---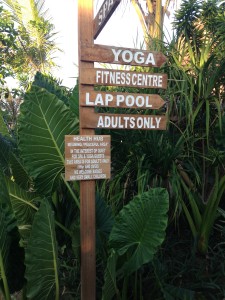 Day 3: 20th October
8:30am- 9:30am Yoga and meditation
9:30 am – 12:30pm Redefine your medicine
1-3 pm Trust and flow in gifts and talents
3pm -6:30pm Free time
6:30pm Dinner
---
Day 4:  21st October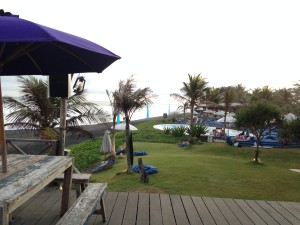 8:30-9:30am Yoga
9:30- 12:30pm Morning session -Control and letting go
12:30-1:30pm Lunch
1:30pm Water Temple Visit and Blessing
5:30pm Debrief
6pm Dinner
---
Day 5 :  22nd October
8:30- 930am Yoga
9:30am- 11:30am Luminaries illuminate
11:30am Lunch
12:30pm Vision and Action Plan
at Genius Bar and Beach Co-working space
6pm Celebration Dinner and Lantern release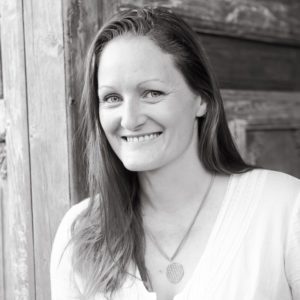 Tammy Guest
Tammy is a naturopath, entrepreneur, speaker, author, mother and a helicopter pilot in training – just to name a few of her passions.
She is a degree-qualified naturopath with a medical science background.
Her focus is to educate female entrepreneurs and women business owners to optimise their wellbeing and empower their health, business and life.
Some of you may know her as the founder of the Inspirational Health Clinic at Lambton, which she ran for more than 8 years before recently selling it.
However, Tammy continues to spread her love for cellular optimisation and helping women to thrive through online coaching, speaking, workshops, retreats and books.
Earlier this year she released her debut book Freedom from Fatigue, within the first week it was in the top 10 on Amazon in its category.
Tammy is also working on her second health book and her next adventure.
In 2022, she will circumnavigate the world in a helicopter following the journey of Pip and Dick Smith did 30 years earlier. Tammy will add her own twist by doing it in the reverse direction.
Tammy Guest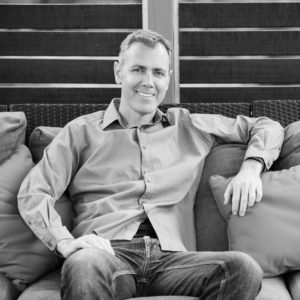 Murray Guest
Murray Guest is a Gallup Certified Strengths Coach with more than 15 years' experience leading cultural change in large organisations. He specialises in partnering with business leaders to rediscover their passion, inject new energy into their organisations, and build inspired team cultures that drive business performance.
Murray has led a number of cultural change initiatives and combines his diverse experience as a HR and business development manager with a strengths-based coaching perspective to guide businesses – and their people – along the pathway of continuous improvement. This has provided him with a strong business acumen and plenty of insights into what works and doesn't and allows him to focus on the behavioural change in a client that fits in to the organisational need.
Informed by his additional experience in quality management and lean manufacturing, Murray takes a results-focused approach to helping business leaders create and manage measurable improvement in their organisations.
His commitment to quality and details-focused approach stems back to his 11 years' experience in Quality Assurance for Masterfoods (Mars), where he implemented robust systems, processes and a Consumer focussed culture, which dramatically improved quality, traceability, reporting and consumer satisfaction.
Additionally he was recognised for his learning and development expertise with a HMA Excellence in Training Award during his role as the L&D Manager at Tomago Aluminum, where he drove cultural change through the development and implementation of various learning and development programs.
Tammy Guest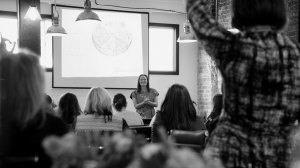 I believe in applying your own oxygen mask before applying it to your business.
I believe in waking up refreshed and serving from our overflow.
I believe in nourishing our cells, ourSelves and our clients
I believe in fun inside and outside business
I believe that your uniqueness is the essence of health – honouring your genetics, medical history, strengths, gifts and talents allows for a unique healing
I believe your body can do exactly as it needs to, given the 'right' environment.
I believe the health of your body and the health of your business are intricately linked.
I believe in showing up every day, as the best version of you possible, from a cellular level.
I believe serving your cells, allows for serving your clients
I believe you are your own specialist, no one knows you better than you.
I believe in trusting the process
I believe in YOU

What are you waiting for?